KITCHEN UNITS PRICE GUIDE.
As a guide to our kitchen units prices the layout below is pretty representative. If units are very complex, or very small, or have lots more drawers, it may cost just a few pounds more.
The cornice and plinth are supplied as long lengths for the fitter to cut and fit. Plinth costs £1.50 per metre, and cornice costs £3.80 per metre.
All the units are already assembled, made of solid wood throughout, and are supplied in raw wood for you to paint in any colour of your choice.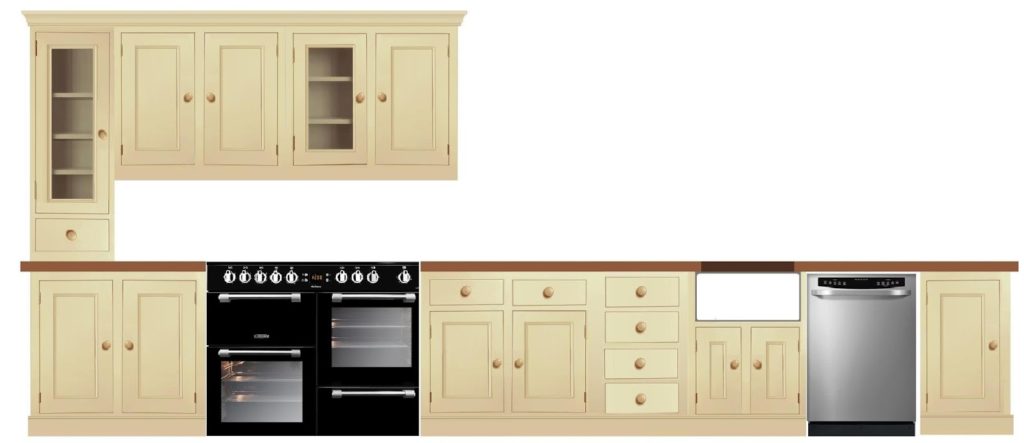 A few of the many kitchens made by Pegasus. Photos kindly sent by our customers after they had fitted and painted their kitchens.